INTRODUCTION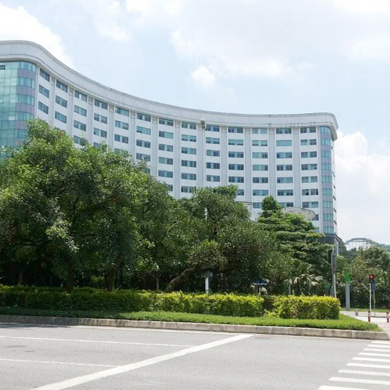 Guangzhou Wisdom Bio-Technology Co., Ltd was founded in October,1998. Wisdom is a high technology enterprise that professionally engaged in biotechnology research and development of natural product extraction and further processing. It has won the title of private technology enterprises and innovative enterprises in Guangzhou City. Our company has self-support import and export operation right. We have three major industrial bases which are located in Chizhou, Anhui, Huadu district and Sino-Singapore Guangzhou Knowledge City, Guangzhou. Our company has fully passed ISO9001 international quality system certification and the EU FAMI-QS quality system certification.
Our main products are high in health performance and safety environmental feed additives which include carotenoids series, vitamin series, antibiotics alternative series and physiological regulator series.
Since the company was founded, we persisted on the entrepreneurship of "Nothing is impossible on exploiting wisdom". Adhere to innovation-driven strategy, we have constructed Anhui Animal Nutrition Enhancer Engineering Technology Research Center and Guangdong Innovative Feed Additive Engineering Technology Research Center.Our company has owned 28 invention patents and a number of key technologies in the area of biochemical engineering. We are currently the unique that possess both natural extract and chemical synthesis production process worldwide. Our main products such as Wisdem® Golden-Y and Wisdem® Red take the lead in China, and Wisdem® Red has broken 20 years' monopoly of foreign products in China, and it launched domestic precedent in feed pigment.
In the future, we will also focus on researching and producing products of carotenoids series.Besides acting as "nutrition expert of carotenoids ", we will increase innovation investment,to enhance the competitiveness of the products in the field of animal nutrition enhancers,and to develop the product technology development reserve in the human health food industry,to produce more life and health-friendly enhancers.
MARKET
Market size
Wisdom products have been sold into 25 provinces, cities and autonomous regions in China, exported to more than 20 countries and regions,such as America, Netherlands,Canada, Italy, Spain, Japan, Colombia,Mexico, Brazil, Argentina, Peru, Thailand, Indonesia, Vietnam etc.