We look forward to seeing you at SIAVS in Sao paulo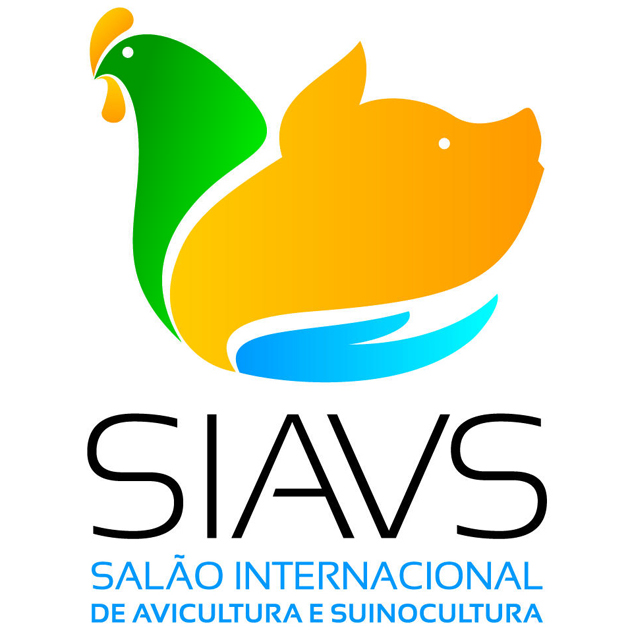 时间:2019年8月27-29日
地点:巴西-圣保罗-圣保罗会展中心
展位号:004
Time: August 27th-29th ,2019.
Place: Anhembi Exhibition Park, Sao paulo, Brazil
Avenida Olavo Fontoura, 1209–Santana,São paulo, Brazil
Booth number: 004
智特奇将在展会中展示类胡萝卜素系列产品和 "智然香" 系列(微胶囊植物精油)、酸化剂"智长健"系列等抗生素替代产品。欢迎广大国内外客户以及同行前来参观咨询!
In the meantime, We are going to have a comprehensive exhibition on our carotenodis products and alternatives of antibiotic products, such as Wisdem Eessential oil, Wisdem coated formic acid, etc. Welcome to visit, We are looking forward to see you in São Paulo!
--展会介绍--
畜牧业是巴西农业的支柱产业之一,目前,巴西是世界第一牛肉出口大国,鸡肉出口占世界第二。巴西国际家禽畜牧展将于2019年8月27-29日在巴西圣保罗隆重举行。该展会是巴西最大的国际畜牧展,每两年举办一次。届时会吸引来自阿根廷、巴西、智利、中国、德国、荷兰、印尼、意大利、西班牙、乌拉圭、美国等国家和地区的500多家行业的知名厂家参展。展览面积将近16000平米,将有超过28000人次来自世界各国的专家学者及专业观众出席此次盛会。
--展览范围--
畜牧系统:畜牧、养殖设备;育种技术,胚胎技术及基因工程;兽药、疫苗产品、原料药及动物保健品;畜牧、家禽冷藏冷冻及加工技术与设备,包装技术及设备;畜牧、家禽疾病的预防,治疗及保健技术与设备、饲料添加剂;畜牧、家禽粪便处理及再利用环保技术与设备;畜牧机械、孵化机械、温控设备、饮水设备及其它养殖设备;畜产品加工机械、肉类屠宰设备、肉类加工设备、蛋制品加工设备;畜 牧家禽相关产品及衍生产品。
兽药机械:原料药设备及机械、制药用水设备、药用粉碎机械、药物检测设备、饮片机械、药品包装机械、药品包装及包装材料、制药清洗设备等。
饲料机械:喂料机与输送机设备、成套饲料加工生产线设备、饲料产品质量检测仪器设备、饲料生产加工机械和配件。
其他:各种饲料包装机械设备、质量检测仪器设备、牧草设备及牧草加工设备、打捆机、贮存机械设备、混合机与搅拌机设备、烘干机及干燥机、破碎机与永磁筒设备、清理与除尘设备等。
SIAVS is the biggest poultry and pig farmingevent in Brazil!
With a show that is 30% bigger, the newestedition of SIAVS will feature various launches geared toward the productionchain. This is the year's biggest opportunity for people looking to invest in new production technologies.
Thousands of visitors from Brazil and othercountries will take part in SIAVS, including buyers,technicians, researchers, consultants, students and political and industry leaders. It is the meetingplace for the productive sector in 2019.
There are several exclusive attractions at SIAVS, such as the Producer Project, aimed at integrated and independent producers.
It is the only event in Brazil withparticipation by ABPA-member agroindustry producers and exporters.
SIAVS also has the most completetechnical / scientific and political / economic programming in these sectors.National and international specialists will attend major debates.
Take part in the biggest poultry and pigfarming event in Brazil.
--乘车路线--
圣保罗/瓜鲁柳斯-安德烈•弗朗哥•蒙托罗州长国际机场→圣保罗会展中心
From St Paul / Guarulhos - Brazil governor Andre Franco Montoro International Airport S o Guarulhos Cumbica ---- Paulo, Rod., H e Lio Smidt post encoding: 07190-100
Avenida Olavo Fontoura, 1209 – Santana
圣保罗火车站→圣保罗会展中心
Luz Station - Praça da Luz, 1, Luz, São Paulo - SP, São Paulo Expo -
Avenida Olavo Fontoura, 1209 – Santan