Cinnamaldehyde
Wisdem® Cinnamon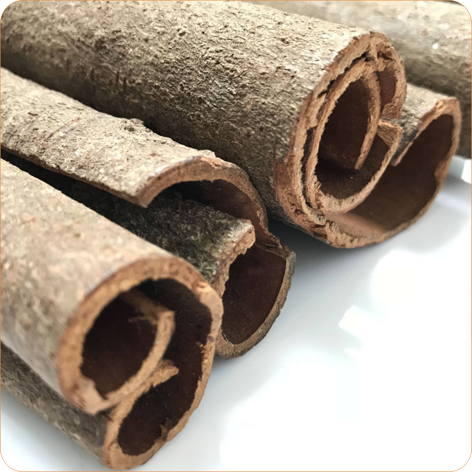 Product description
Ingredient:
Min. 10 % cinnamaldehyde.
Appearance:
Uniform light yellow granule.
Smell:
Special flavor with essential oil.
Particle size:
98 % smaller than 840μm (standard mesh 20).
Scope of application:
Livestock, poultry and aquatic animal.
Usage:
100-300 g/t compound feed.
Package:
20kg/carton
Storage:
Store in an indoor, dry and ventilative place.
Valid period:
12 months with original package, use up as soon as possible after opening.
TECHNOLOGY DIGEST
》

WISDEM® ESSENTIAL OIL

》

Effect of Essential Oil (Wisdem Cinnamon) on growth performance in weaned piglets
More